Watch how Marico's Veggie Clean removes 99.9% germs and viruses from vegetables & fruits.
Why Marico's Veggie Clean is the
#TheRightWay

to clean?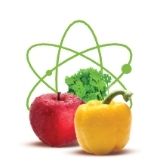 Effective Germ, Virus, Pesticide & Wax Removal
Marico's Veggie Clean removes 99.9% germs, viruses, pesticides, waxes, toxins & all unwanted surface contaminants from your fruits & vegetables. Certified by Indian & International Experts such as SC Australia, Marico's Veggie Clean is 100% Safe, Toxic-Free & Scientifically proven to be more effective than just water or home remedies such as salt, vinegar, baking soda etc. Marico's Veggie clean not only removes unwanted germs and chemicals but also preserves the freshness of your fruits and vegetables keeping their natural properties/proteins/vitamins intact so that your family consumes safe, healthy & fresh fruits & vegetables.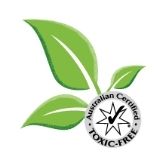 100% Natural Cleansers. 0% Toxins.
Marico's Veggie Clean is made with 100% natural cleansers derived from Coconut & Corn and Citrus Extracts and is Certified 100% Safe. This fruit & vegetable wash liquid/cleaner is a safer & natural way to sanitize & disinfect your organic fruits & vegetables.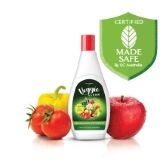 100% Safe for your family's health
Marico's Veggie Clean is 100% free of all harmful preservatives, chlorine, alcohol, soap, parabens, sulphates etc. It protects your family's health by cleaning fruits & vegetables effectively without leaving any aftertaste, smell, soapiness or residue. Whether you want to consume fruits/vegetables in their raw form, or you want to make your favourite salad or enjoy a sweet and delicious bowl of fruit salad, Marico's Veggie clean is 100% safe to use on all fruits & vegetables (excluding mushrooms).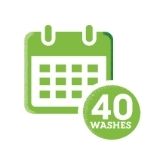 Wash More with Less
Marico's Veggie Clean is also the most economical fruit & vegetable cleaner that provides 40 washes in just Rs 69, making it Rs 1.7 per wash only. Just 5ml of Marico's Veggie Clean in 1 litre of water is enough to wash your fruits & vegetables instantly giving you squeaky clean and, fresh & vibrant looking fruits & vegetables.
Buy Marico's Veggie Clean Now
A step towards healthier, safer eating!
Saaf Nahin, Salt Nahin, Soap Nahin,

Sirf Marico's Veggie Clean!


Recommended by India's Top Chefs & Nutritionists
What do our customers have to say
about us?
I have used many vegetable cleaners in recent times. Finally found a good and reliable wash. Just soak veggies n fruits in the solution for 5 minutes and it cleans all germs and bacteria . It's free of harmful preservatives , soap,chlorine, alcohol , parabens etc. It washes away harmful pesticides and it removes coated wax on your fruits and vegetables. It is 100% safe to use and very economical . It is certified by national and international experts.It's a value for money. Highly recommended.
Rupali Mehra
great product 👍 in this situation of Corona pandemic washing veggies n fruits properly is must...this product serves the purpose unlike baking soda..washing with baking soda didn't retain freshness of porous veggies like tomatoes ..but this product retains freshness
Suhani Panasara
This is my second round of purchase for Marico's Veggie Clean! Because I'm extremely happy with the product :) so this time I also decided to buy it for extended family We used one bottle to try it out and considering everything in my house is now sanitized multiple times before being used, this was a much needed addition to the routine.The fact that it has natural cleansers makes it even better! We just bring our fruits n veggies and soak them in Marico's Veggie Clean water in the wash basin immediately. You can actually see the dirt and grime in the water once they're washed. It's so quick and easy to use!
Sofia